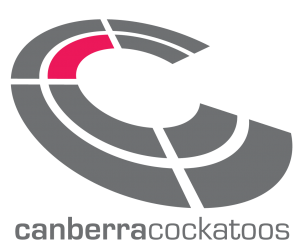 The Canberra Cockatoos represent the ACT in the National Orienteering League.
National Orienteering League
The National Orienteering League is Australia's premier orienteering competition. The League is primarily a teams' competition: each State fields teams of at least three men and three women in a number of stages (a total of 14-18 per season). In addition, there is a points competition, the National Series, for individual glory.
The competitions are similar to the Tour de France in that the teams' competition is based on the placings of team members in stages. However, rather than all the stages being conducted consecutively, the stages are spread throughout the year in rounds of events (4 to 5 rounds per year).
Competition Format
There are four divisions of the National League and of the National Orienteering Series:
Senior Men
Senior Women
Junior Men
Junior Women
Except for Relays, National League points are awarded on the basis of the fastest times for the first three competitors  from each team in each division of each stage of the National Series. Relay points are awarded on the basis of first team to finish for each State team.
The seven teams in the competition are: Canberra Cockatoos, NSW Stingers, Queensland Cyclones, Southern Arrows, Tassie Foresters, Victorian Nuggets and the Western Nomads.