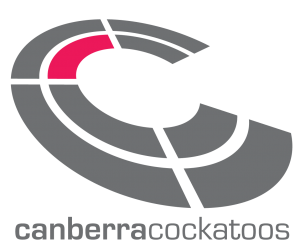 The Canberra Cockatoos represent the ACT in the National Orienteering League.
National Orienteering League
The National Orienteering League is Australia's premier orienteering competition. The League is primarily a teams' competition: each State fields teams of at least three men and three women in a number of stages (a total of 14-18 per season). In addition, there is a points competition, the National Series, for individual glory.
The competitions are similar to the Tour de France in that the teams' competition is based on the placings of team members in stages. However, rather than all the stages being conducted consecutively, the stages are spread throughout the year in rounds of events (4 to 5 rounds per year).
Competition Format
There are four divisions of the National League and of the National Orienteering Series:
Senior Men
Senior Women
Junior Men
Junior Women
Except for Relays, National League points are awarded on the basis of the fastest times for the first three competitors from each team in each division of each stage of the National Series. Relay points are awarded on the basis of first team to finish for each State team.
The seven teams in the competition are: Canberra Cockatoos, NSW Stingers, Queensland Cyclones, Southern Arrows, Tassie Foresters, VIC Vikings, and the Western Nomads.
The Canberra Cockatoos are in general an inclusive group for all orienteers. Training activities (orienteering and/or running sessions, and training camps) are held regularly for anyone to attend. However, the Canberra Cockatoos represent the ACT in the National Orienteering League – the highest level of competition in Australia – so in order to be eligible for support (funding and uniforms) from the Cockatoos some minimum standards must be met by athletes wanting to compete in the Cockatoos team.
The primary criterion is that athletes should display some commitment to elite orienteering. While this is a difficult thing to quantify objectively, the level of commitment required can be demonstrated by performances at interstate NOL races. So in order to be eligible for support, athletes should have scored at least 6 points in interstate (non OACT – races organised by OACT held in NSW are not considered to be interstate) NOL races in the previous 12 months. This is equivalent to placing in the top 20. At the time of writing (2018) points are awarded to the top 25 placings in an individual NOL race (note that the required 6 points may be scored in a single race, or over a number of races). Allowances may be made, for example for athletes
transitioning from M/W16 to M/W17-20E or M/W17-20E to M/W21E,

returning from injury,

work/study commitments, or

living overseas.
In these cases consideration will be given to
past (more than 12 months) performance at high level competition (NOL or equivalent international competitions),

performance against Cockatoos athletes in recent (less than 12 months) non-NOL championship races, and

regular attendance at NOL rounds outside the ACT.
Finally, there is also an expectation that all members of the Canberra Cockatoos assist by organising training or when the Cockatoos are assigned an OACT event.
In all cases, aspiring athletes should contact the Coach or Manager with an expression of interest. This can be done in person or by email/phone (see contact information on OACT Officers page).