What is happening? Oceania 2019, that's what
The Oceania Orienteering Championships is a predominantly Trans-Tasman festival of running that takes place every two years. After the success of the 2017 tournament in Auckland NZ, the event returns to Australia for 2019 to be organised by the orienteering association of the Australian Capital Territory (ACT), home to Canberra, the nation's capital. This year our colleagues from Orienteering New South Wales (NSW) and Orienteering Victoria will be supporting us in staging the festival, which will be comprised of:
Oceania Sprint, Relay, Long and Middle distance events
two stages on the Australian national orienteering calendar – the Australian Long and Relay events, and
the Australian Schools orienteering championships, AND
a mid-week public 3-day event.
Whatever your level of skill, from the fastest elites to the happiest social participants, you can expect a full range of interesting and challenging age-based courses across the week. So whether you are from Australia or New Zealand, or from across the Pacific in New Caledonia, Singapore, Japan, the USA or elsewhere, or from Asia or Europe for that matter, come one and all to enjoy this great festival centered on Australia's highway A41 where we will be Orienteering the Olympic Way.
When is it happening?

Just over a year from now
The carnival will take place from Saturday 28 September to Sunday 6 October 2019. It is timed to coincide with the first or second week of school holidays in Australia, depending on which jurisdiction you are from. There is also a public holiday in Western Australia on Monday 30 September, and NSW, South Australia and the ACT (but not Victoria) will be enjoying a public holiday on Mon 7 October, the day after the carnival is over.
A rest day is planned for Friday 4 October, to give you a chance to recover or prepare for your runs, or to take advantage of the wealth of inland Australia's tourist attractions. Why not take time out to visit the National Art Glass Collection in Wagga Wagga, or the Junee Licorice and Chocolate Factory, or just take a detour to townships with iconic Australian names like The Rock or Uranquinty. When the carnival moves south into Victoria, don't miss the opportunity to fortify yourself with tastes of the Rutherglen wine district or the famous Beechworth Bakery.
Where is it happening?

Coota-wagga-wanga-worth
The festival will be centered on the southern NSW city of Wagga Wagga, the largest inland city in NSW and centre of the abundant Riverina region. 'Wagga' lies on the Murrumbidgee River, one of the major waterways of Australia's vast Murray-Darling Basin. Known as the "City of Good Sports", Australian sporting heroes hailing from here include former Australian cricket captain Mark Taylor, rugby league great Peter Sterling and AFL legend Paul Kelly. Wagga is equally accessible from a variety of major centres and their international airports. It is approxiamtely 4.5 hours by road from both Sydney and Melbourne International Airports, or 3 hours from Canberra. It can also be reached by plane from Sydney or Melbourne with Qantaslink or Regional Express Airways (Rex).
Other competition venues include a bush setting near Cootamundra – birthplace to another great Australian sportsmen, the legendary cricketer Sir Donald Bradman; and two days of competition in Victorian gold mining country near Beechworth and the place the locals call 'Wang' – that's Wangaratta to visitors.
A rough distance map for all the major venues for the carnival is on our website here.
How can I enter? On Eventor – but not yet
OK so you're convinced, this is the occasion for you. And its not surprising – or perhaps it is, and pleasantly surprising at that… Some excellent and rewarding new maps are being prepared in each of the three phases of the festival, in both urban and bush environments. So if you think you know this land, think again! We are aiming to have entries open 12 months out from the start of the carnival, so stay tuned to our news item and social media coming to an outlet near you soon.
And if you can't wait for our next news item, here are some early examples of terrain you might experience as part of Oceania 2019.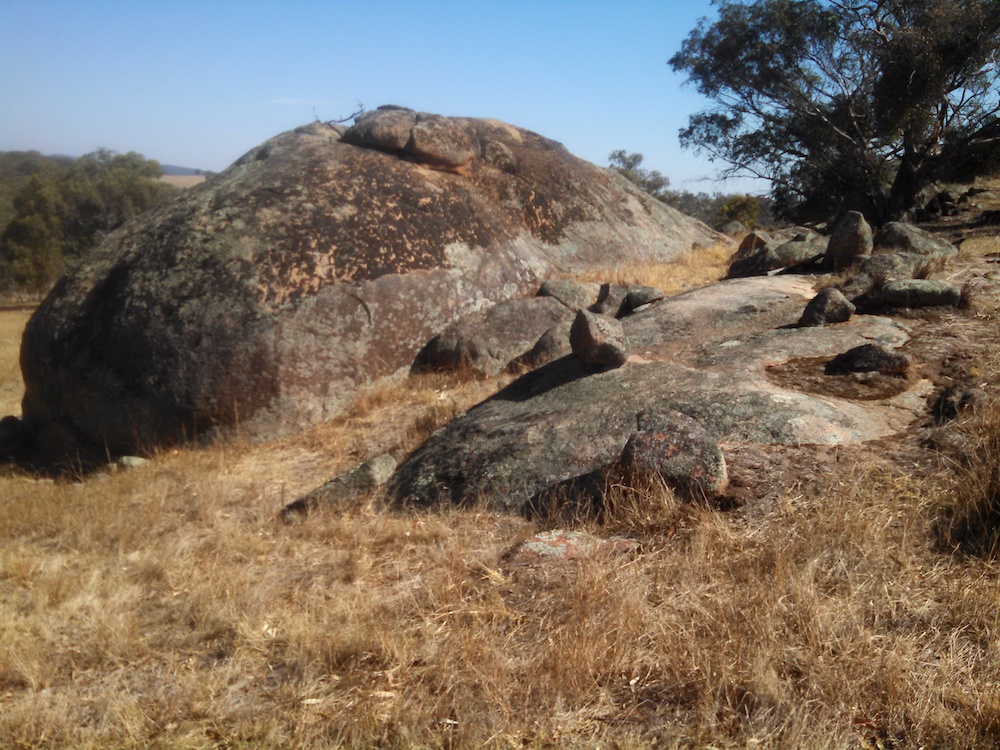 Oceania 2019

Welcome | News | Location | Schedule | Gallery | Enter | Partners | Contact