Entries are now open for the 2022 Jim Sawkins Classic, to be held on Sunday 13 November at Honeysuckle Creek.
All the details are available on the event information page.
Enter here by Wednesday 9 November.
The Jim Sawkins Classic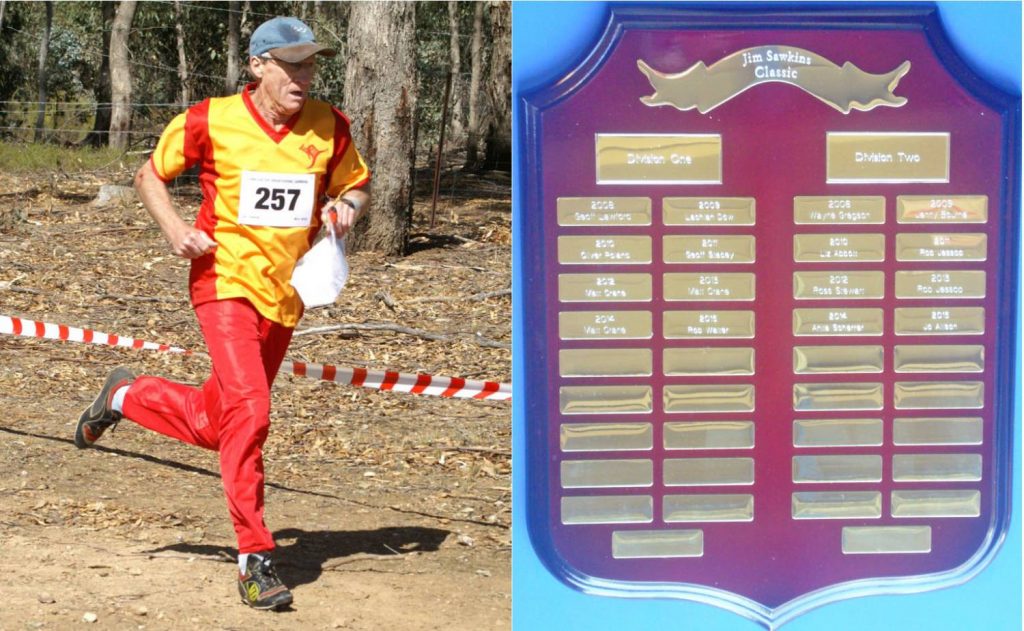 The Jim Sawkins Classic was created in 2008 to commemorate the life of Jim Sawkins, a stalwart of the Red Roos club. Jim began orienteering around 1980 and was a highly successful competitor winning many major titles including the 2005 and 2006 Australian 3-Days, the ACT Orienteer of the Year in 2005 and the 2000-01 Runners Shop Twilight Series. Jim Sawkins died while orienteering on Sunday 4 June 2006 at Goorooyaroo, after being the organiser and course planner at Farrer Ridge on the previous day.
The Jim Sawkins Classic includes a Handicap competition with two Divisions:
Division 1, on ACT League course Hard 1, an Open competition for all ages and both genders.
Division 2, on ACT League other Hard courses, a Restricted competition for competitors of both genders, but only for Men aged under 21 and 35 and over and all Women.
Competitors' times are 'corrected' in accordance with the same Age/Gender factors used for ACT League and Runners Shop Twilight Series competitions to determine the winners. Thus competitors need to be sure that their correct age and gender are recorded in the Eventor.
The complete list of previous winners is available here.