Congratulations to Caitlin Young (selected for the World University Championships and World Championships) and David Stocks (selected for the World University Championships and Junior World Championships) on their recent selection in Australian representative teams.
The podium is a familiar space for Caitlin Young and David Stocks, both having been part of ACT Schools Team since Juniors and representing Australia at Oceania. Both have previously been selected to JWOC teams (Caitlin 2019, in Denmark, and David in 2021). Both are strong and consistent performers and have been throughout their junior careers.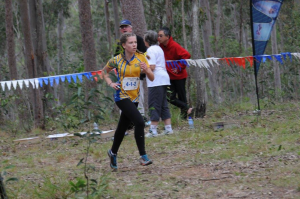 The value of consistent and dedicated coaching, training and competition cannot be underestimated.
Caitlin began Orienteering in late primary school with the Blue Sparks Squad. Her first training camp was on a well-loved bush block near Mongarlowe. Caitlin was a dedicated attendee at Focus on Girls, a targeted training program for keen forest femmes. She was a regular participant at Blue Lightning training and delivered training sessions, particularly through 2017 when night training was part of the program. Through to last year Caitlin has assisted with the FOG program. In addition, she was part of an informal "Australian Juniors in NZ" squad travelling to both north and South Island events on the NZ QB weekend.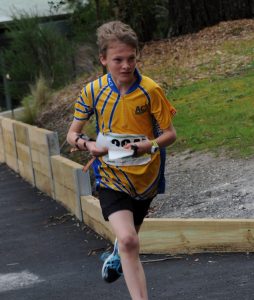 David has been a member of the Radford College Orienteering Squad since its inception in 2016. He has concurrently been an active member of Blue Lightning, always keen and engaged in the development of younger orienteers.
David has taken up all training opportunities presented, working closely with international coaches, and travelling to NZ as part of an Australian training group.
Both David and Caitlin were members of the ACT schools representative teams as both juniors and seniors, and on many occasions named as the top performers by being included in the All Australian Team, (previously known as the Honours Team.) Both were members of the ACT team in 2017 and 2018, when the team was victorious at National School Championships.
Caitlin's and David's selection to the Australian teams (JWOC, World University Championships, WOC) is all the more remarkable coming off the back of some pretty quiet times in the covid era. Their selection performances demonstrate their hard work and commitment and the coaching support provided for them for over a decade.
Congratulations.