2019 has seen continued growth in ACT junior orienteers across a number of squads.
Wednesday's training finale for two ACT squads, Radford College and Blue Lightning, brought together around 30 keen juniors.
New Blue Lightning tops were distributed – new designs modelled by the Wilson brothers below (members of both the Radford and Blue Lightning Squads).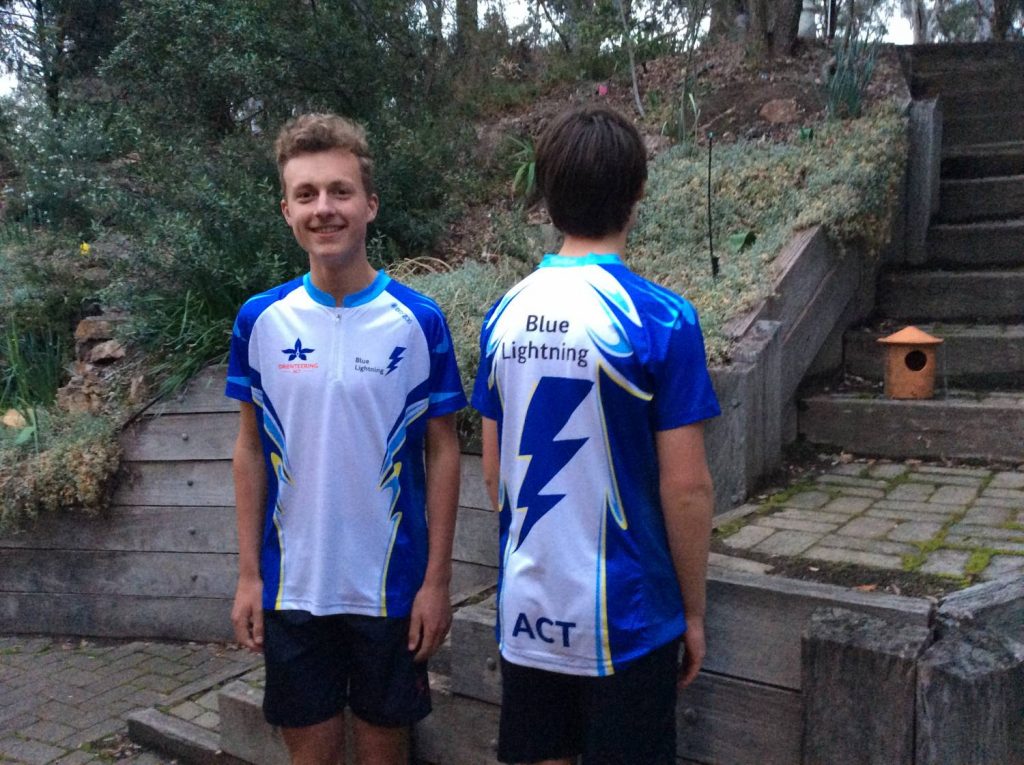 This was an opportunity to thank coaches Coaches (Mark Gregson and Ken Mansell (BL)), and Jarrah Day (Radford).
Eight of the 20 squad members representing the ACT at this year's Australian Schools Orienteering Championships (ASOC) have been drawn from Radford College, who are also sporting new O garb this season.
Dickson College and Lyneham High will also have strong representation at ASOC. Others come from Campbell and Canberra High, and one each from Girls Grammar and Lake Ginninderra College.
ACT juniors are keen to take the challenge up to their interstate competitors at the upcoming Oceania Carnival.
OACT wishes them will in this endeavour.
Words and pictures by Toni Brown.