Entries for the 2019 ACT Middle and Long Distance Championships will close at 11:59pm this Sunday 25 August.
The detailed event program is now available here.
Please read the Entry Terms and Conditions before entering.
Enter now here.
Saturday 31 August: ACT Middle Distance Championships, Careys Cave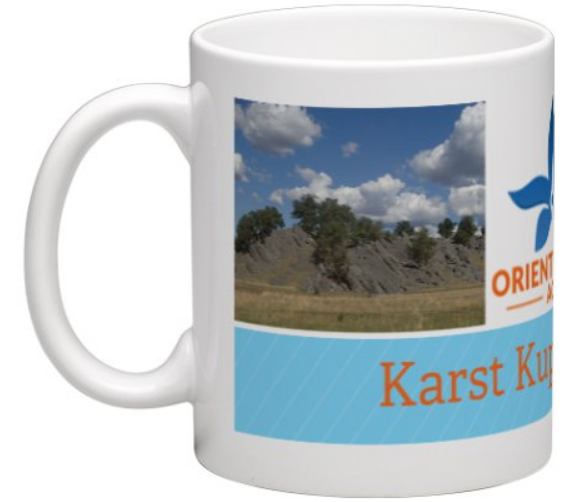 Careys Cave is a new venue featuring unique detailed Karst terrain.

The occasion will be recognised through the awarding of the Karst Cup (pictured right). The competition will be open to all competitors in Championship classes on Hard courses.

Three photos of the competition area are on Facebook.

Sunday 1 September: ACT Long Distance Championships, Slap Up Creek
Slap Up Creek has been used only once before, for the 2013 Australian Championships, the map from that event can be viewed here.

The area comprises a granite plateau with sections of lightly timbered farmland and pleasantly forest.
The terrain will provide ideal preparation for Oceania 2019, where all the forest events will in similar complex granite.

Nine photos of the competition area are on Facebook.
The Long Distance Championships will also be the second leg of the 2019 Bennelong Trophy (pictured right). The Bennelong Trophy is contested annually between NSW and the ACT, based on each State's Long Distance championships. The ACT is the defending trophy-holder. The progressive points after the NSW Long Distance Championships in May are NSW 28.5 v ACT 11.5, so the ACT will need many good results across all age classes if it is to retain the Trophy.