Early risers, keen adventurers – 37 teams, smiles, cheers, thrills and fun – the SC-ORE summary!
Check out the results from the event at Forrest Primary School – the Spring Opening event here.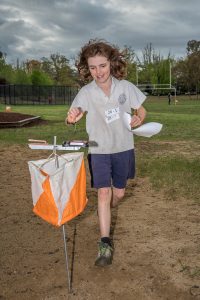 Welcome to Garran Primary, Forrest Primary and St Francis of Assisi – all new schools to SC-ORE.
Welcome to individual children from Canberra Grammar, Red Hill, Miles Franklin, Hughes and Telopea who have keenly signed up to form composite teams.
Curtin and Gowrie have teams back! The strong orienteering schools Campbell, Majura and Nth Ainslie have fielded a wide selection of new and returning students.
SC-ORE – OACT's school based school safe "starter pack" challenge, provides a flying start to a Spring morning.
For more pictures see the SC-ORE Facebook page and photosbytom.
Words by Toni Brown, photos by Tom de Jongh.