On Saturday 19 May at Campbell Park, as a precursor to the Winter Map Mates, there will be a free event to welcome prospective Map Mates. All juniors aged 7-13 are welcome to come and join in on the fun of orienteering! For regular orienteers this is your chance to bring your junior friends and families along and introduce them to your sport for free!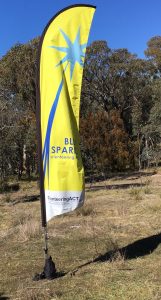 The welcome event will start with registration at the Blue Sparks flag from 1000am. At 1030am Map Mates coaches will present an introduction to orienteering to prepare participants to head out and try an orienteering course. There is no pre-registration required for the Map Mates welcome event.
For those already registered for Map Mates the welcome event provides participants an opportunity to pick up their welcome packs and practise their orienteering skills and teamwork, ahead of the first competition event on 26 May at Farrer Ridge.

Map Mates at is a four week, team competition designed for beginner orienteers aged 7-13 years.  More details on the program are available on the Map Mates webpage. Registration for Map Mates is via Eventor and closes midnight 23 May 18!