Congratulations to the following Orienteering ACT members recently named in the 2018 Orienteering Australia High Performance Squads.
Australian Junior Development Squad (AJDS) – development squad for those aged 15-19: Tara Melhuish (PO), Noah Poland (BS), Patrick Miller (BS), Tristan Miller (BS).
National Development Squad (NDS) – development squad for those aged 18-28+: Ian Lawford (AO).
High Performance Squad (HPS) – top tier squad: Andrew Barnett (BS), Matthew Crane (AO), Martin Dent (RR), Tomas Krajca (RR), Belinda Lawford (AO).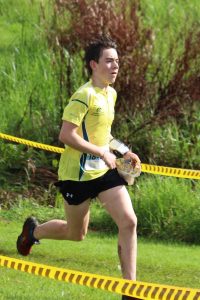 Congratulations also to our emerging juniors invited into the Targeted Talented Athlete Group (TTA), which offers entry into the High-Performance Program for 15-26 year olds. Four ACT juniors are included: Ella Cuthbert (BS), Andrew Kerr (PO), Zoe Melhuish(PO), Caitlin Young (BS).
OA has also released details of its 2018 selection criteria and is calling for nominations for representative teams.