Another instalment in the occasional series introducing the names and faces of Oceania 2019 – they're coming, are you?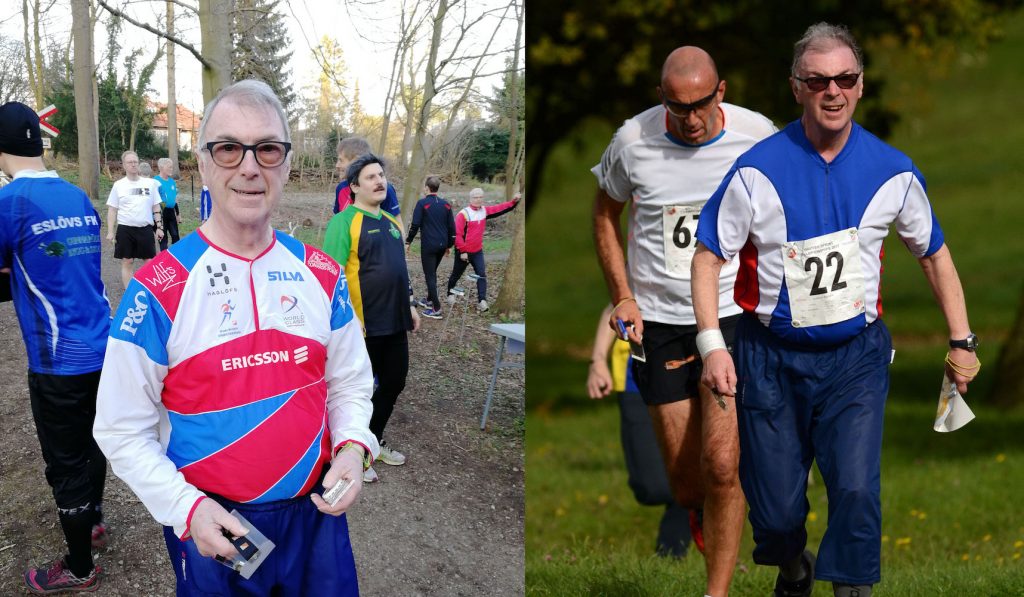 Anthony Barrable (M75, Club RAFO-UK) is one of the first to register for Oceania 2019. He lives in Kent in the South East of England, where the Chalk Downs have lots of heathland but limited forests and woods, so he is looking forward to the challenges of different and interesting courses in Australia. [You won't be disappointed Anthony, as our diverse courses each have their own technical footprint – Ed.]
Anthony first began orienteering or "map reading" in the Air Training Corps in the 50's when controls were manned by individuals, even before the days of punch controls. He continued into the RAF Reserve, with a variety of experiences in the UK and Europe, but after a break from orienteering for about 20 years it took his son who had taken up orienteering at University to get him back into the sport in the mid 90's and he has been hooked ever since.
In a comprehensive endorsement for our sport Anthony says, "I love the challenge of orienteering, finding all of the controls (and trying not to mispunch or retire), the exercise, keeping fit, being in the open air, and experiencing new and historic locations; oh, and the travel, meeting people from all over the world, discussing route choices and socialising afterwards."
With only a couple of Australian events under his belt in the past – with Tintookies OC and the World Masters in Sydney 2009, the opportunity to come back DownUnder in 2019 is too good to miss. Let's hope you are joined by a number of fellow countrymen and women to make a meaningful contingent from the UK at Oceania 2019.
Oceania 2019

Welcome | News | Location | Schedule | Gallery | Enter | Partners | Contact