The first ever Sprint World Orienteering Championships is presently underway in Denmark. Caitlin Young (Bushflyers) is on the Australian team and is competing in the Sprint Relay and Individual Sprint races.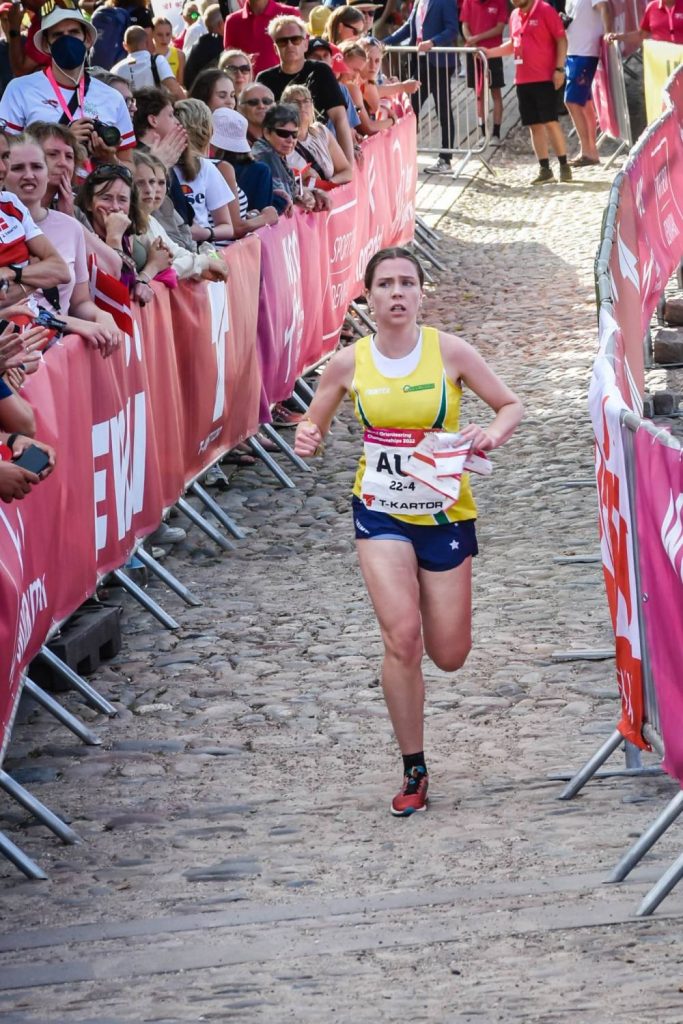 The Sprint Relay, for teams of two women and two men, was held on Sunday (early Monday morning Australia time). Sweden took first place, followed by Great Britain and Norway. Unfortunately, the Australian team of Nea Shingler, Aston Key, Ewan Shingler, and Caitlin Young was disqualified. See World of O for maps and race analysis.
The Knockout Sprint is being held today with qualification races starting from 5:30pm AEST, the men's and women's finals will be at 3:02am AEST and 3:22am AEST tomorrow morning.
Caitlin will be competing again in the Individual Sprint on Thursday. The qualification races will start from 5:30pm AEST on Thursday, with finalists starting from 1:50am AEST on Friday morning.
Live race coverage is available here, including results, GPS tracking, and video streaming coverage with English commentary (for a modest fee).
Photos and news from the Australian team are available on the Orienteering Australia Facebook page.