I've just released an iOS app that makes it easy and fun to browse upcoming Orienteering events in Australia.
The app uses Eventor to load all upcoming events in Australia. You then set your home area, and the app will display your next upcoming event. You can also view a list of all events, mark events as favourites, filter the event list and view the events on a map. The app also shows the driving distance and time to an event, and lets you launch maps to navigate to the event.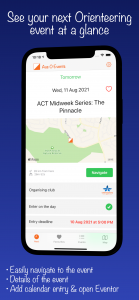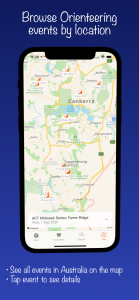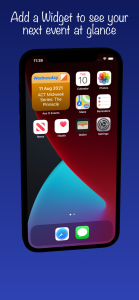 BTW – it's also completely FREE ?
Thanks, and hope you check it out!
Tate.