These three options present themselves for your orienteering enjoyment on Sunday November 29th at Kambah Woolshed, Springbett St, Kambah.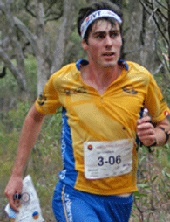 Choose to enter the Namadgi Sprint starting from Kambah Woolshed. Enjoy the chaotic and challenging course set by one-time Canberra Cockatoo and JWOC representative, young Ian Lawford. Ian is now enjoying his freedom from lockdown in Melbourne and has expressed a desire to get fit, fast and furious for 2021.
Continue on, or begin, around 1030 to enjoy Coffee KIX also at the Woolshed. Discuss route choices from the school over a great 'cuppa' of your choice. Be sure to bring along your "spending money".
Camaraderie is essential to every club and promotes the well being of our orienteering community. Reminisce on the past year of Orienteering. Remember to bring your own picnic and enjoy brunch/lunch with family and friends. The coffee van will be in attendance from 1030 until about 1pm for you to purchase coffee, tea, hot chocolate, bottled water and some "goodies". BBQ's are available for use at the Woolshed.
Presentations will be made at 11:30 for the 2020 Wehner Cup and OACT's "Big Three" awards, the Mike Cassells award for services to Orienteering, the Jim Sawkins Award for Event Management and the Services to Coaching Award.
Remember to indicate your intention to attend here.
And/or enter the sprint here.