Abominable O-Men opened the delayed ACT Classic Series with an event on an extended Isaacs Ridge map – Mugga. The weather was fine although the brisk wind had people reaching for their puffers (jackets that is).
Three of the five Hard courses challenged competitors with a long first leg, which was not for the faint hearted (GPS tracking from many of the Hard 1 competitors is available here). Viewing of the actions, and comments after competitors started their courses, was entertaining to those waiting to start and of course the start officials.
Most courses encountered some form of erosion and various amounts of rocky ground or boulders, along with areas of fast open running.
All the courses enjoyed the flatter and very scenic extension of the map to the north and east to the base of the quarry. After the recent rain, the marshes were pretty wet, with some people opting for a mud swim rather than a run.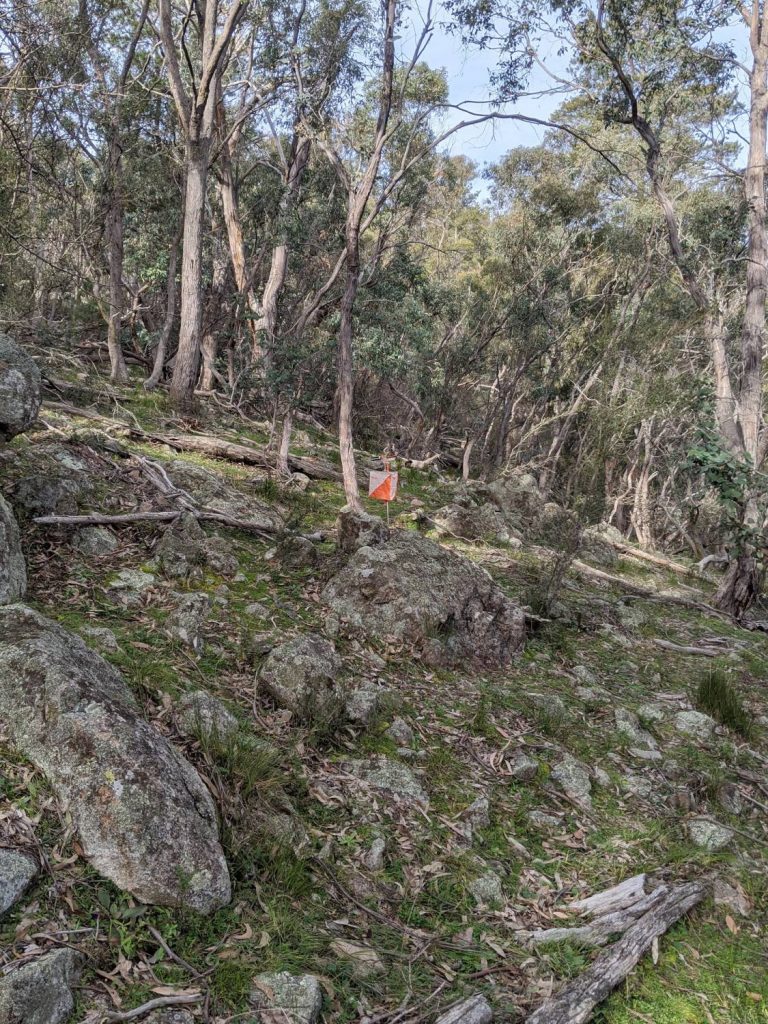 Results are available here and on winsplits.
Some photos from the event are on the OACT Facebook page.
The top placegetters by gender on each course were:
Very Easy: Marta Linehan; Zaf Bluett Jones
Easy: Connor Dent
Moderate 2: Susan Hallissy; Hayden Dent
Moderate 1: Mary Bullock; Michael Mitchell
Hard 5: Robyn D'Ascenzo; Pauli Piiroinen
Hard 4: Jenna Linehan; David Jenkins
Hard 3: Shannon Jones; David Stocks
Hard 2: Ana Herceg; Andrew Kerr
Hard 1: Tara Melhuish; Matthew Crane