Saturday 31 August: ACT Middle Distance Championship: COME TO THE COAST!
Okay, so that's a slightly dated statement, if it were 400 million years ago, Wee Jasper would have been on the coast, complete with seashore and coral reefs. However, while the coastline has shifted, the seabed remains, in an uplifted, eroded karst form, ideal terrain to hold a tricky middle distance championship.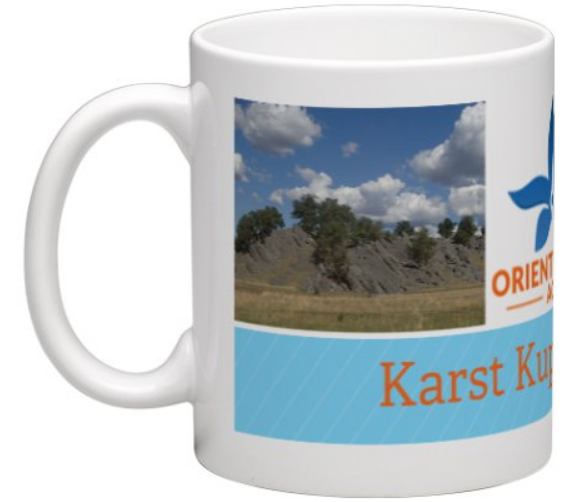 Come and enjoy the brand new map "Careys Cave" and be part of the first karst orienteering in Australia! The occasion will be recognised through the awarding of the Karst Cup (pictured right).
The Map is named after Careys Cave, famous for fossils including those of megafauna.
Organised tours of the cave run at 12, 1:30, and 3:00, and are just a short walk from the arena.
Sunday 1 September: ACT Long Distance Championships
After a good night's rest, head south to Slap Up Creek; as a complex granite map (pictured at top) it will be the ideal final 'hit out' before Oceania 2019, considering all forest events there will be on granite!
Both events are included in the 2019 ACT League, and NSW State League.
Entries are now open here.
Please check the Preliminary Information and Entry Terms and Conditions before entering.
Entries close Sunday 25 August.
And don't forget to enter all the Oceania Championship events, entries close 31 August.