An initiative by Toni Brown to create a 'Focus on Girls' program has assisted two of the three members of the Canberra Cockatoos junior women's team, Ella Cuthbert and Caitlin Young, being selected in a team of six to represent Australia at the 2019 Junior World Orienteering Championships in Denmark starting on Sunday 7 July. The third member of the Cockatoos in the team is Tara Melhuish.
For Caitlin, her interest in Orienteering began at Lyneham Primary School through their teacher Rohan Hyslop and as with Ella she joined the OACT Map Mates program, which was developed to ease primary school students into the sport. 
Tara came to Orienteering through her brother Stephen who was a member of the Canberra Grammar School senior squad, leading to the whole family deciding to take up the sport.
As the trio's interest in the sport grew, they sought to improve their skills through entering major competitions, such as the inaugural "Pan Pacific Challenge" associated with the 2013 Australian Championships and the 2014 Australian Championships in Western Australia.
Caitlin and Ella joined the Focus on Girls program when it was introduced in 2015 and Ella then took the opportunity to undertake a trip to New Zealand to compete in that country's Queen's Birthday 3-Days on the first weekend in June.
In 2016, Tara made the breakthrough into international competition when she was selected to represent Australia at the 2016 Junior World Orienteering Championships in Switzerland.  She also represented Australia at the 2017 JWOC in Finland and the 2018 JWOC in Hungary, where she achieved her best result, 27th in the Long Distance final.
Later in 2018, the trio were members of the first Canberra Cockatoos team to win the Junior Women's division in the National Orienteering League and they are well on the way to repeating their victory this year.
For Ella and Caitlin this will be their first Junior World Championships, and while both are still eligible for more Championships, this will be Tara's fourth and last so she will be seeking good results before she moves into the senior ranks next year. 
The success of these junior women has achieved demonstrates the importance of nurturing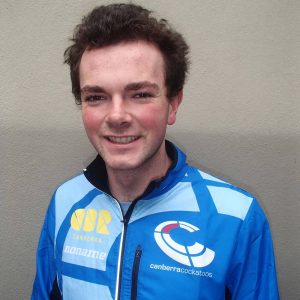 and supporting young orienteers through every step of their development.  Orienteering ACT's initiative in bringing high performance orienteering athletes from overseas each year, as coaches in residence during the summer off-season, has provided additional motivation incentive and skills development. This has resulted in the high presence of ACT youth in the current JWOC team.
Noah Poland is the only ACT male going to the Championships and he will be making his debut.
The program of events is:
Sunday: 7 July: Sprint Distance finals.
Monday: 8 July: Long Distance finals.
Wednesday: 10 July: Middle Distance qualifying heats.
Thursday: 11 July: Middle Distance finals.
Friday: 12 July: Relays
Details about how to follow the events live will be provided when they are available.