Matt Crane and Ian Prosser were the masters of Wild Deer Sands, the venue for the 11th Jim Sawkins Memorial Handicap on Sunday, with Matt Crane winning his fourth Division One and Ian Prosser winning his first Division Two. The table of scores in the Jim Sawkins Handicap is here.
Course planner extraordinaire, Bob Allison, managed to squeeze 65 controls into an area of less than 2 sq km, which meant that competitors had to be very careful in checking the numbers on controls; only one person seems to have punched a wrong control which was after omitting an earlier control. A couple of people omitted at least one control in error, but a few simply did finish seemingly to run out of time. The full results are here, and the Winsplits by actual courses are here and by merged/modified courses (a file created by Bill Jones) are here.
Prosser was also the best on the day in the ACT League, scoring the maximum 138 points, with Crane next best on 137. Then followed Ana Herceg 136, Martin Dent 135, Alison Inglis 134 and Ann Ingwersen 133. The top five best four scores from six events are:
Crane 538
Zoe Melhuish 534
Prosser 531
Robin Mennet 524
Dent 523
The standings after six events is here
The next ACT League event will be event # 8 at Ballinafad Creek on 24 June. The course planner is Ross Stewart for Bushflyers.
Check who were fastest away in the mass starts (see the photos below) and where they finished.
Red 1 Mass Start

Red 2 Mass Start

Red 3 Mass Start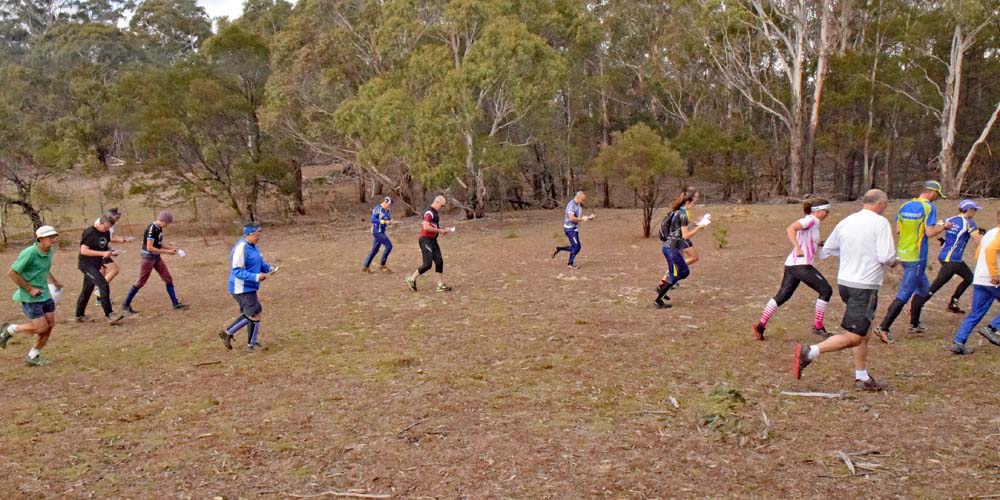 Red 4 and 5 Mass Start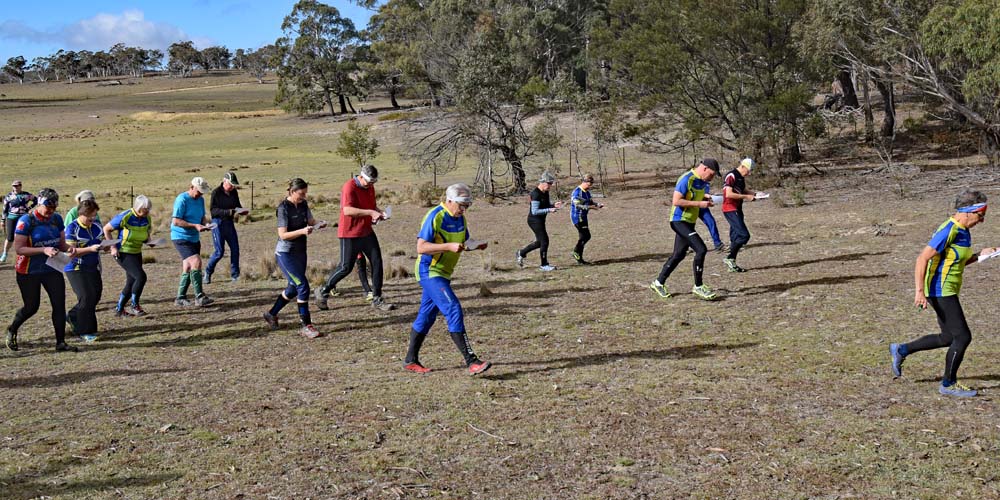 Orange 1 and Orange 2 Mass Start