The 2018 Winter Classic Series will begin on the 17th and 18th of March with a double header of events that are sure to challenge orienteers of all ages and abilities.
Both events will be part of both the ACT League and the NSW State League, so there will be plenty of interstate competition.
Saturday's event will be at Collector Hill (pictured above), with rock strewn spur gully, intricate cliff lines, and the occasional termite mound. Start times will not be allocated, instead competitors will be free to start from 1.00 pm through to 2.30 pm at a supervised, blind, punching start, at 1 minute intervals. See the event flyer for more information.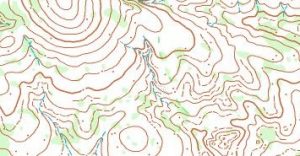 Sunday's event at Snow Hills (above) offers competitors the opportunity to run in one of Australia's most challenging spur gully areas. Start times will be allocated from 9.30am. See the event info page for more information.
Both events require pre-entry via Eventor. Entries close Thursday 8 March.