The Sprint Series has had a spectacular start. So far we've had three great maps and three very different, challenging and fun courses and a great turnout. 
Sprint Event #1: Kingston Foreshore
A brand new map; very European style around a public areas; tricky navigation in small parks; stamina required for over 4km. 
Sprint Event #2: Jerra Primary
Only the second use of this map, freshly updated for the sprint; lots of quick route choices required; a map exchange and a map flip; pivot controls to keep you alert!
Sprint Event #3: Orana School
Second use of half of the map, the other half is brand new; very tricky navigation in and around oddly shaped buildings; heaps of route choice.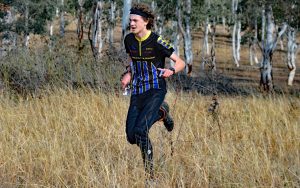 Sprint Event #4: Haig Park
The next event in the series is at Haig Park. David Stocks and Ella Cuthbert have done an outstanding job creating the sprint course. This is the most unusual map in the ACT, as due to almost no normal orienteering features in the area every single tree has been mapped and classified. Imagine trying to navigate by tree size and type.
Added to this are two mazes that will really test your navigation and make you think quickly. 
And to top it off – the event will feature head-to-head racing:
find a partner who is approximately the same speed
punch the start simultaneously (there will be 2 start units)
one person grabs course A, the other grabs course B
the courses are identical, except that they do certain parts of the course in opposite directions

 

race to the finish!
The head-to-head racing is optional – if you don't want to do it then take either course A or B. 
Remember you MUST pre-enter for the sprint series event, either with the season pass or just the Haig Park event.